Canceling the librettist. Part 2.
---
You can have any review automatically translated. Just click on the Translate button,
which you can find in the Google button above this article.
Comments are welcome, preferably below this article and not on Facebook, where most reviewers are not members.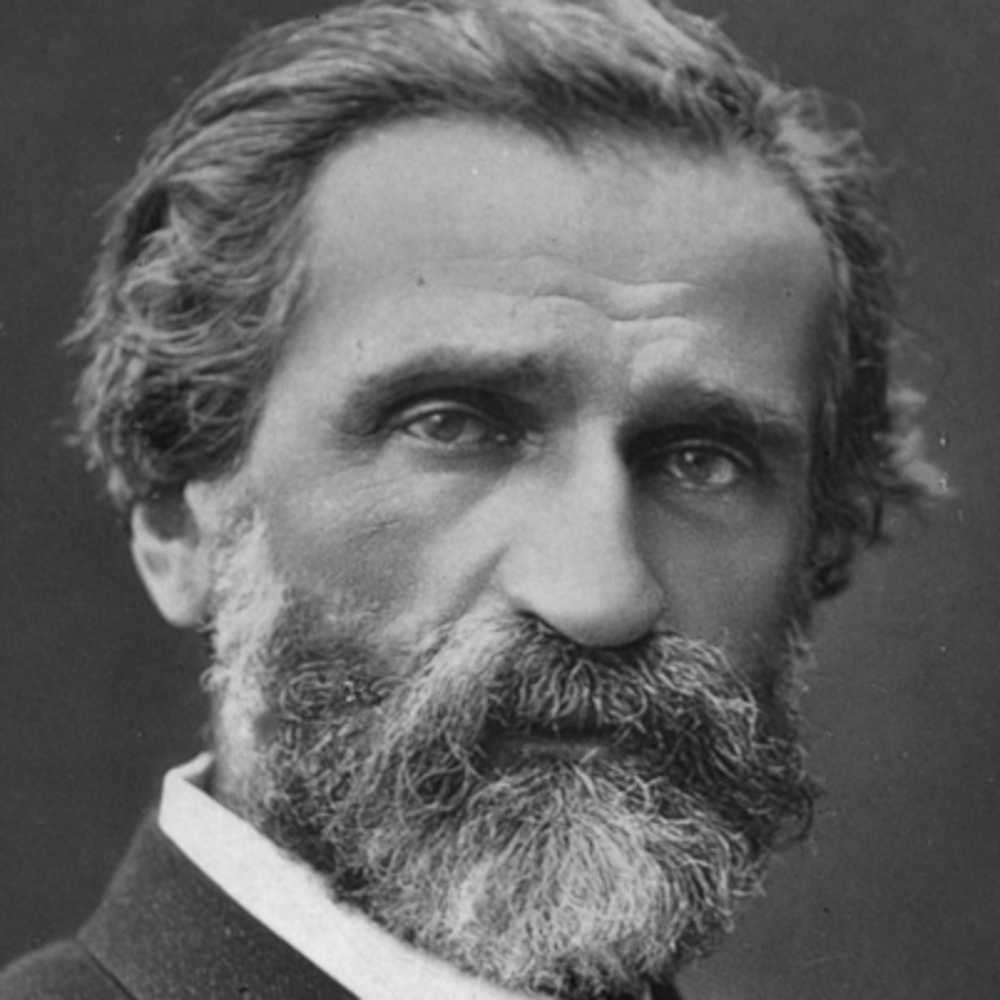 VERDI
Verdi always insisted to his publisher, Ricordi, that his operas were to be produced all over the world exactly as indicated in 1) the score, 2) the libretto, and 3) the so-called disposizioni sceniche (stage settings), which are part of the libretto. All of Ricordi's contracts with the theaters required that the composer's wishes be carried out exactly as he wished. And there were significant penalties if the theaters did not comply with this contractual provision. Why the director of a modern opera, in our time, should neglect the wishes of the composer, is completely unclear. No reasoned argument has ever been given. Opera Gazet strongly advocates the reinstatement of the above fines, possibly extended to executions for repeat offenders by Pryce-Jones' Association for the Elimination of Trendy Opera Producers. See The Librettist. Part 1.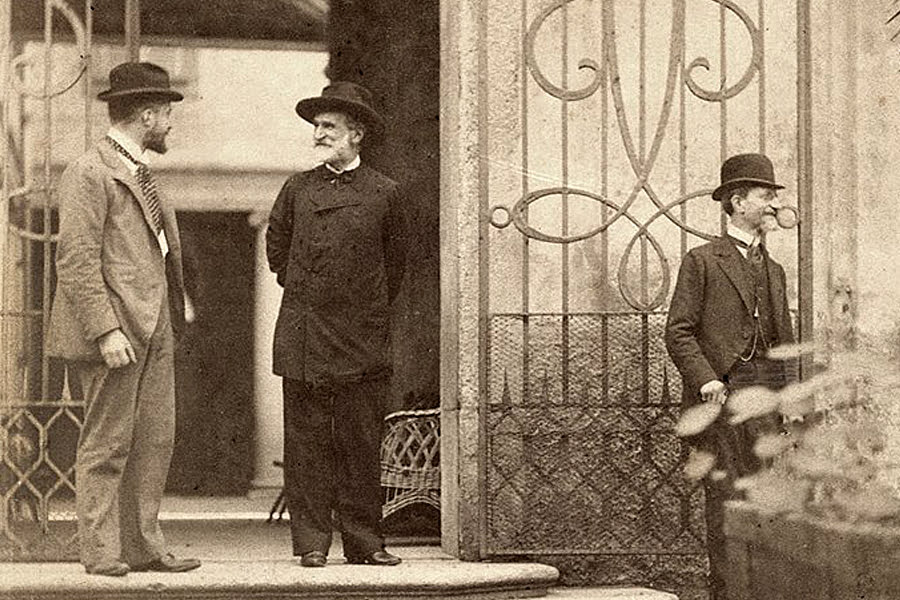 Yes, the publisher Ricordi kept a sharp eye on operas that he sold or rented out: through a network of CIA-like organized agencies that distributed scores, collected royalties, monitored the progress of productions, and took action (!) to stop unlicensed productions, by legal means if necessary. By the mid-1870s, the Milanese company had offices in Naples, Rome, London, Paris, Leipzig, and New York. The telegraph allowed Ricordi to monitor his global empire from his Milan-based boiling room.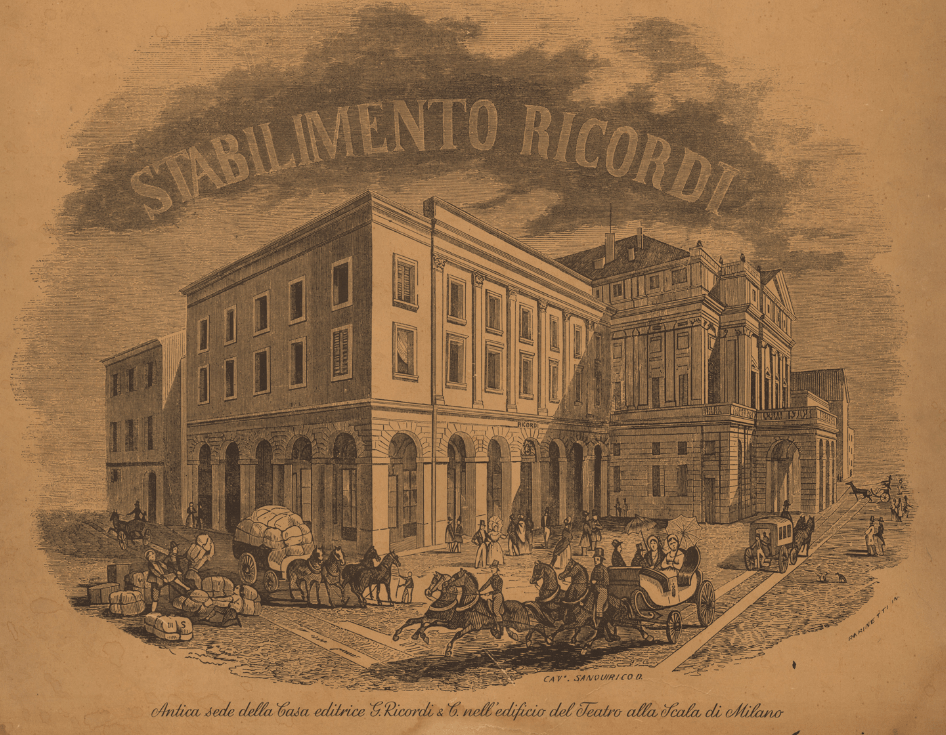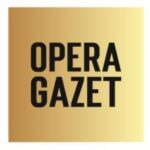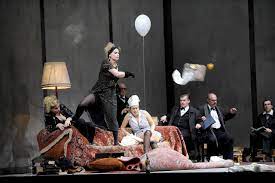 In Konwitschny's repulsive production of Salome, Johannes is not beheaded, as the libretto dictates; at the end, Salome and Johannes leave the stage for their country cottage. They have become a couple. The director has someone in the audience shout Herod's last cry, "This woman must die! (My neighbor shouted back during the show, "This man must die!") In short, totally messed up.
Regietrash junkies and their bad arguments
It is unfortunate that the proponents of "Regietheater"  -and they are, make no mistake, those who consider the libretto a qualité negligeable– have so few valid arguments. One simply and without further argument puts a production faithful to the libretto in the "traditional" ("old-fashioned", "corny") corner (always easy), or one makes use of slogans such as "Opera is not a museum! Opera is more than pretty pictures! You can't do it the way traditional opera lovers want! Opera must be understood by modern people with modern means! Modern directing attracts young people, without youth opera is doomed! Do you want to go back to wigs and cardboard sets?"
And more of this desperate nonsense.
We have been catching all these blanks in Opera Gazet for (already 24) years, at no small risk to ourselves. The Dutch National Opera could not handle our criticism and tried in vain to exhaust us financially, but they failed miserably. The two ladies of the Dutch National Opera who were assigned to carry out the verdict are nowhere to be seen, and the uncompromising, vain Pierre Audi has found a more pleasant southern European climate for his activities. Opera Gazet now has 250% more followers than the number of seats in Amsterdam's Muziektheater.
Libretto followers vs. non-libretto followers
We also reacted appropriately, and always with justification, when the opposition between "traditional" and "modern" performances was again erroneously mentioned. This opposition is nonsensical: the opposition "libretto faithful vs. non-libretto faithful" more accurately describes the dispute. And, we say again, a staging faithful to the libretto may very well be modern, thanks to advanced theatrical techniques.
We will of course not advocate the execution of the directors, nor their prosecution. But now that we have a theme for every day of the year – Peanut Butter Day, Ice Cream For Breakfast Day, National Meatball Day, International Polar Bear Day, Barbie Day, World Table Tennis Day, Gilles de Tourette Day [our favorite], St. Pancake Day, and other days on which we reverently commemorate such pressing issues – wouldn't it be time to declare Librettist Day?
And we don't mean February 29th.
Olivier Keegel