Edward and Richard: The True Story of the Princes in the Tower
A new, two-act chamber opera has premiered in Brisbane, Australia: Edward and Richard: The True Story of the Princes in the Tower. With both the libretto and music by emerging Australian composer

Alexander Voltz

, Edward and Richard chronicles the Princes in the Tower, a real tale about how two young princes – King Edward V and Richard, Duke of York – disappeared in the Tower of London during the Wars of the Roses. It is the first opera on the mystery, and has a twist ending.
Edward and Richard is predominantly told from the perspective of the Princes' mother, Elizabeth Woodville. The role is a demanding task for dramatic soprano, requiring two and half octaves. Elizabeth is supported by an unnamed Lady-in-waiting, a minor role for mezzo-soprano; and John Esteney, Abbot of Westminster, a spoken role. In the pit, the opera is scored lightly for nine musicians: flute/piccolo, clarinet/bass clarinet, percussion, piano and single strings. The opera's two acts are joined together by an intermezzo, and the whole show runs for about 55 minutes.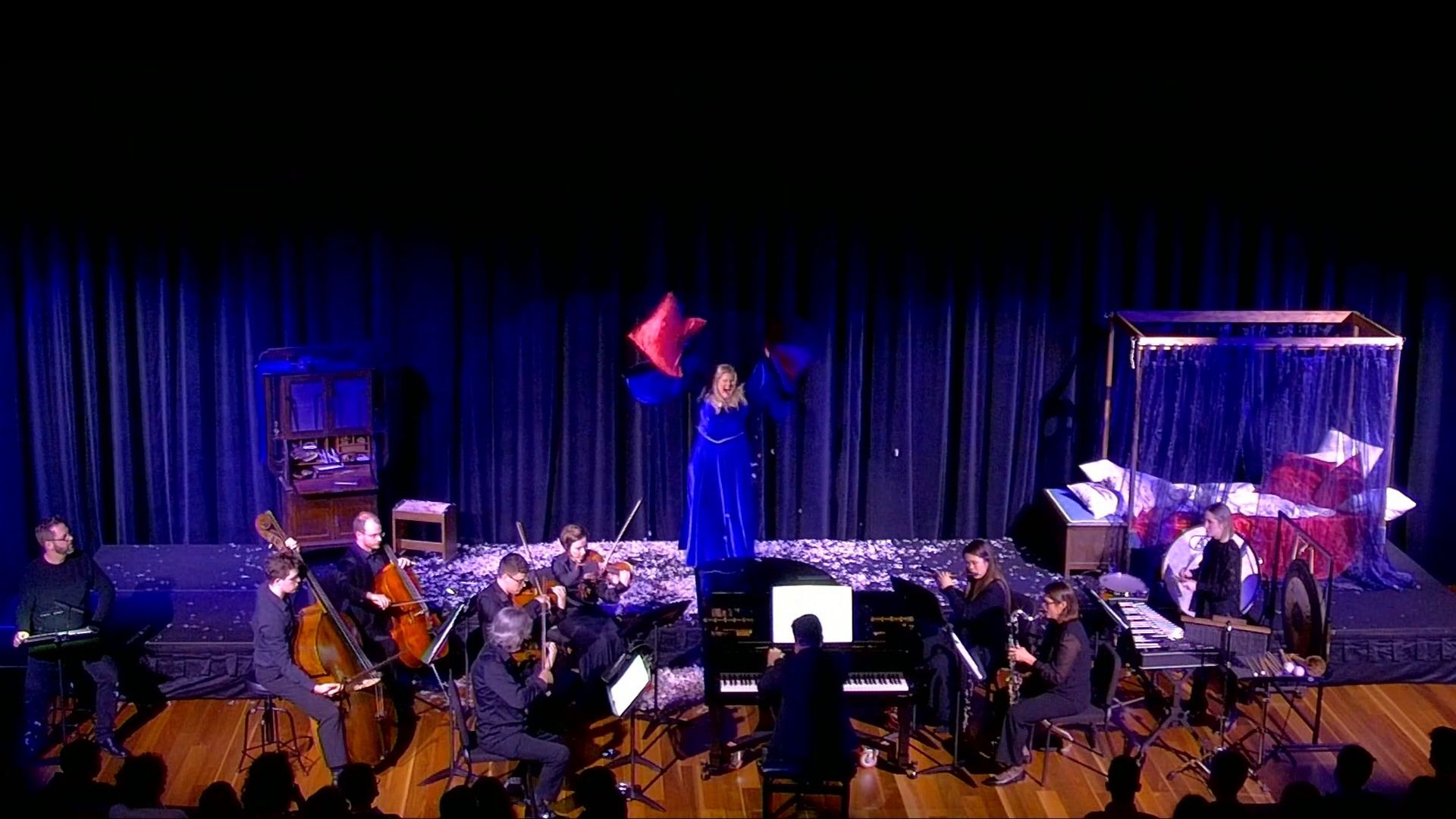 The premiere of Edward and Richard was produced independently and played to a packed house at St Rita's College, Brisbane on 8 July 2021. Directed by Michelle Carey, Susan Ellis starred as Elizabeth Woodville, Catherine Upton played the Lady-in-waiting, and Stuart Quill narrated John Esteney. The ensemble was conducted from the piano by the composer's father, Bradley Voltz.
There seems to be an innate virtuosity required to perform Voltz's music, and Edward and Richard certainly holds true to this. The score combines elements of modern compositional practise with age-old operatic conventions. Voltz develops many leitmotifs, and interweaves melody with forceful driving rhythms. In Australia's national arts magazine, Limelight, he himself described Edward and Richard's music as "disturbing, chaotic and seasick", but also highlighted its "moments of tender affection and even sublimity".
Edward and Richard's premiere was recorded and is available on YouTube, along with some of Voltz's other music: click HERE.