Sylva Varescu: Ursula Pfitzner; Edwin: Thomas Blondelle; Edwin: David Sitka; Boni/Bonifaziu: Matthias Störmer; Stasi/Anastasia: Loes Cools; Feri: KS Kurt Schreibmayer; Conférencier und Eugen: Kurt Hexmann; Leopold Maria: KS Josef Forstner; Anhilte: Uschi Plautz; Conductor: Laszlo Gyüker; Direction: Thomas Enzinger
Music: 4****
Direction: 4****

Bad Ischl: Operetta. "No, not again!" You read the name of an operetta, you read the name of the reviewer, and you think: "No, not that story again about the way the operetta in the Netherlands was wiped out by the government."  So this time we will spare you the story of the socialist economist Rick van der Ploeg, at the time elevated to Deputy Minister of Culture(!), who counted too few young immigrants, now called "young people with a migrant background", in the audience and therefore cancelled the whole operetta thing for the oldies. Grandpa and grandma shouldn't complain, they're already getting their pensions, right?  In a way, Van der Ploeg was ahead of his time, because it was only in 2020 that the Dutch National Opera appointed a Chief Pigment Officer in the person of Freek Ossel, who keeps a sharp eye on whether everything at the Dutch National Opera is running in a woke manner.
So to attend a professional operetta we have to go beyond the borders of the Netherlands. Yes, we have to, because we love operetta, that is to say, the richness of its melodies. The more intellectual operetta connoisseur will then immediately point out to us that operetta is/was originally much more than beautiful music. Satire! Social criticism! We are well aware that our penchant for melody is "out of date", but we are often fond of things that are out of date, such as new neighbors who drop by to introduce themselves, a government that addresses its citizens politely, opera overtures without mime-like clowning around, waiters dressed in black, classic culinary dishes without a "modern twist", etc.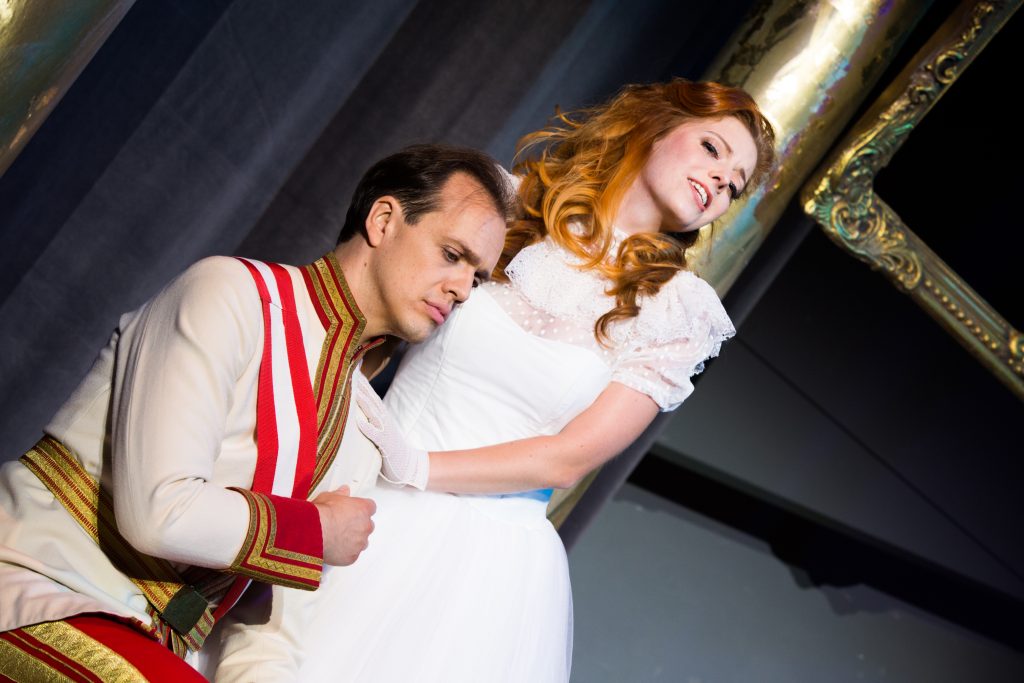 OPERETTE TEMPLE 
Whether the Vienna Volksoper will remain an operetta temple, the future will tell. If the current intendant is going to bring operettas in Lotte-de-Beer-like settings, she won't make it to 2022 (in Vienna, that is). We decided to be on the safe side and headed for the Lehár Festival in Bad Ischl, where the Festival is  celebrating its 60th anniversary.
We chose Die Csárdásfürstin, which was also the opening performance of the Festival. Yes, Die Csárdásfürstin, and here is why:
1 Ganz ohne Weiber geht die Chose nicht  2 Heia, heia, in den Bergen ist mein Heimatland   3 Heller Jubel – Weisst du es noch (watch! possibly listen) 4 Machen wir's den Schwalben nach (by our house pianist; a small contribution is appreciated) 5 Tanzen möcht' ich    6 Tausend kleine Engel singen.
We believe: Kálmán, the composer, is up to something!  Great emotions are interspersed with comic elements, and the arias mentioned and linked above, they are all romantic and passionate melodies, the hallmarks of this masterpiece. Kálmán (1882-1953) wrote "the Fürstin" in a villa in the Kurpark of Bad Ischl, close to the Kongress & TheaterHaus Bad Ischl, where we attended the August 11 performance. Emmerich Kálmán mainly composed operettas. His operettas belong to the so-called Silberne Operettenära (Silver Operetta Era), the period between roughly 1900 and 1920 that brought many great things. The popularity of the genre was not limited to German-speaking countries. People elsewhere in Europe could also enjoy Franz Lehár's Die lustige Witwe and Giuditta, the operettas of Leo Fall, Ralph Benatzky, Oscar Straus and Robert Stolz. Kálmán initially focused on combining Hungarian melodies and the Viennese Waltz, as did Lehár. From Budapest he moved to Vienna. There his great operetta successes began. After the Second World War he chose to work in Paris. Together with Franz Lehár he is considered the most important representatives of this "silver" era.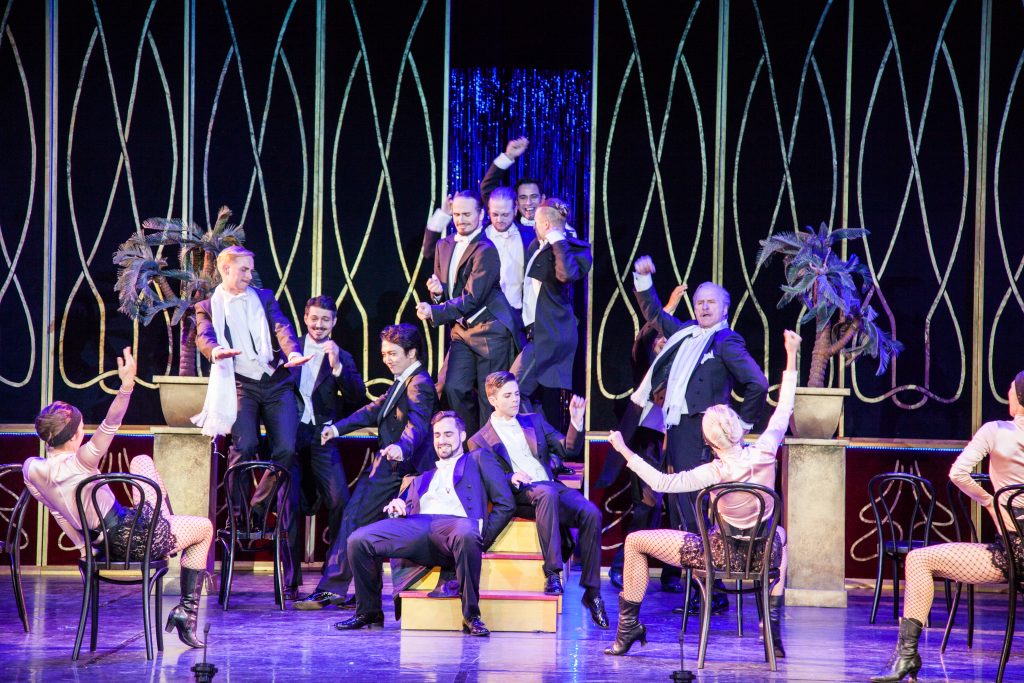 Back to Die Csárdásfürstin.  Is the story still about something? To be honest, hardly at all; that's one of the similarities with opera. This non-"urgent"  piece of musical theater is about Sylva Varescu, a famous variety singer, who is in love with Prince Edwin von und zu Lippert-Weylersheim.
But his family had someone else in mind for Edwin: "Cousine Stasi", played by the beautiful Loes Cools. The case is solved when it turns out that the prince's mother was once a variety singer herself. The logic escapes us, but we were not in Bad Ischl to think about anything.
Bad Ischl, Lehár Festival 1961-2021
It was a, lively, high-quality performance that soloists, director Thomas Enzinger and conductor Laszlo Gyüker treated us to. As at the start of the Festival in 1961, Die Csárdásfürstin was chosen for this anniversary year. It was Maria Jeritza (1887-1982), "primadonna assoluta" at the Wiener Staatsoper, who in the last century co-initiated the founding of the association "Die Operette". This association played a crucial role in the establishment of the Operette Weeks in Bad Ischl, whose (excellent) plan was to perform important works by Lehár, Straus, Kálmán and others in the former Habsburg summer residence. In 1961 this ambitious plan was realized.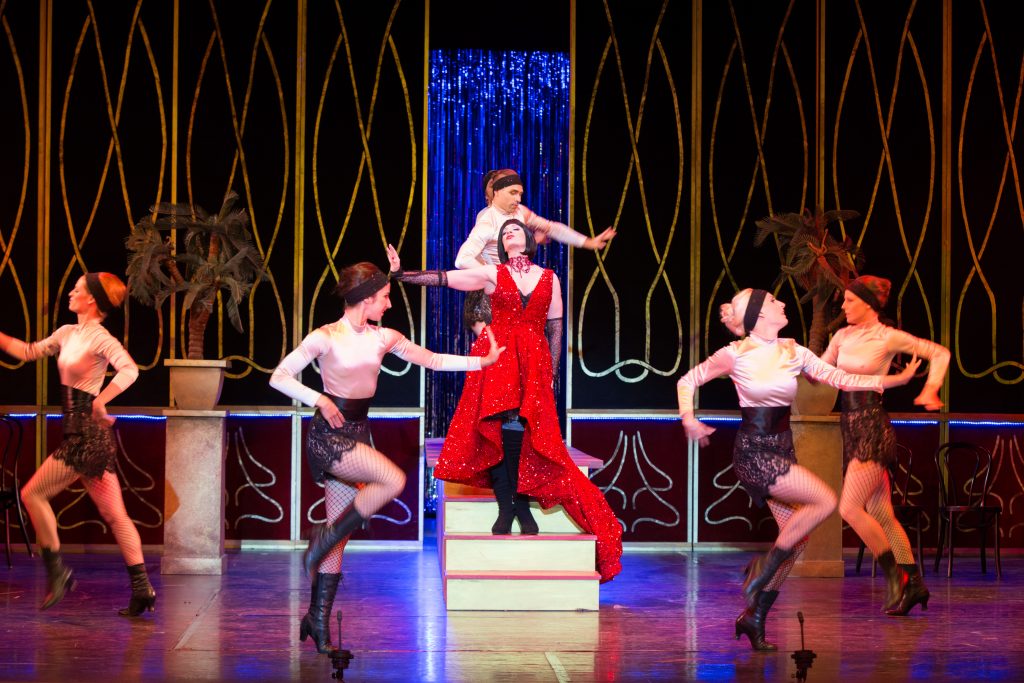 So the staging of this Csárdásfürstin was pleasant. Based on the stage images alone, one could tell which operetta it was. A unique thing! Just think of the  "urgent" opera performances that we get shoved down our throats these days. Director Ertzinger, of course, had to keep up with the times, so the First World War was introduced (with an explicateur and video images) to spice things up a bit for People of Today. Poor justification: the operetta was composed in the years 1914-1915. We remain silent for a while… The role of Edwin was excellently performed by Thomas Blondelle. We have had the pleasure of listening to Blondelle several times over the years and have never been disappointed. In fact, we are fans. The equally Belgian Loes Cools (Stasi/Anastasia), with her radiant soprano, made a great impression. (Why Edwin chose the older Varescu, and not the attractive, young Stasi, is hard to understand from a toxic male perspective.)  The hero of the evening, in our opinion, was the young baritone Matthias Störmer (Boni), an excellent operetta singer and (thus) a no less good (comic) actor and dancer. Bravo! Now we would almost forget one small thing, namely the interpreter of the title role, Ursula Pfitzner (Sylva Varescu). Her entrance aria, "Heia, heia, in den Bergen ist mein Heimatland", in which she sings of her homeland, was rock solid. But then it went a little bit downhill vocally along a somewhat meandering intonation path. Varescu, from Vienna, is also a renowned Hanna Glawari, so her "operetta charisma" is fine. Also fine, yes even fine de luxe, was the starting time of the performance, 15:30h, and this on a working day. How pleasant. One imagines oneself as a Dutchman in the Forbidden City, with a visit to an art form forbidden in the homeland. After the musical entertainment we strolled through the Kurpark, along the Ischl (where the Kaiservilla of Sissi is), and then in the excellent Weinhaus Attwenger we savoured a Wiener Schnitzel (also only available at amateur level in the Netherlands) and a bottle of Grüner Veltliner.
Heia, heia! Ohne Weiber geht die Chose nicht! Heller Jubel! Tausend kleine Engel singen!
All true.
Olivier Keegel
12 August 2021