On January 21, our reviewer Marina Boagno attended the opera Aroldo, at the Teatro Municipale in Piacenza. The review is

HERE

. A week later, she had an interview with baritone Vladimir Stoyanov, who performed the role of Egberto in Aroldo.
These days, you are singing a new role, Egberto, in a rarely performed and little-known Verdi opera, Aroldo. What can you tell me about this experience? Baritones often happen to give life to characters who are fathers. Do you think there is a typical "Verdi father," or do you study and interpret each character differently? Where does Egberto fit it in all this?
Actually, for me Egberto's role is not entirely new. I had already sung it in Bilbao in 2009. But debuting a role and singing it only once means practically having to study it again after a while. As for the character, I would say yes, Egberto can be defined as a "typical" Verdi father. We must not forget that Aroldo is a remake of Stiffelio, and in between Verdi had written many other father roles, such as Rigoletto, Miller, Germont… Egberto is very harsh with his daughter at the beginning of the opera, determined to save the honor of the family by challenging the seducer Godvino to a duel, desperate when he realizes that he is no longer able to do so, due to his age … then defeated and saved from death only by Aroldo's arrival. Finally, at the beginning of the third act, Egberto decides to wash the shame with his own blood. Melancholy and desperate when he thinks of his daughter, he becomes determined and full of ardor when he learns he will be able to get the coveted revenge. Unlike Rigoletto (who delegates the killing of his daughter's seducer to another man), he executes the culprit with his own hands, thus becoming a murderer himself. He is certainly a courageous man, heroic, and ready to do anything to save the family honor. A 360-degree role of a Verdi father, extraordinarily rich in nuances and seasoned with an arduous vocal writing, a real vocal challenge which certainly tests the singer, taking into account also the fact that the Verdi tuning fork in 1857 was at 4342 Hz.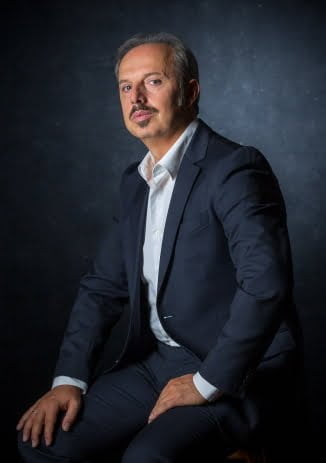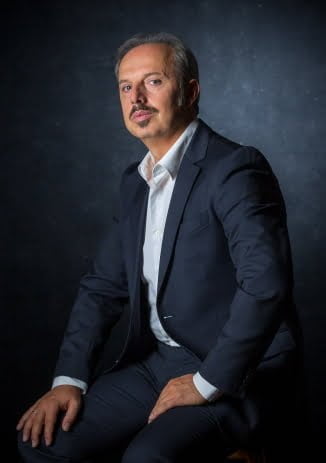 I wrote in my review that you represent my ideal of a Verdi baritone, and without a doubt your main repertoire is the Verdi one. Now Aroldo has joined in. Is there still any Verdi role that you haven't sung but which you would like to in order to complete your repertoire?
Yes, right from the beginning my repertoire is mainly Verdi's. I am at ease with his way of calibrating and writing for the baritone voice. I can say that I am happy and satisfied with having been able to sing almost all of Verdi's baritone roles. I certainly miss the Doge Simone Boccanegra, another role of father and a great politician. This debut is remarkably close, but at risk of tempting fate I cannot tell you more. I can only anticipate that it will happen in 2022, with my immense joy.
 A Verdi baritone, of course. But there's more. You recently added to your repertoire Scarpia, which, on the surface, would seem far from the elegance of your style. But, as you certainly know, Bastianini was a great Scarpia, cynically elegant, and that's how I imagine you. How do you see this character and how did you deal with him?
 Scarpia, in my opinion, is a cynically elegant character, exactly as you defined him. It is enough to listen, to see some great singers of the past such as Bastianini or Gobbi. And above all, we must not forget that, despite his cruelty, Scarpia is a nobleman, a baron and as such he should never descend to vulgarity but maintain a noble and aristocratic bearing. My effort is concentrated precisely on finding the nobility of this character and on following what the composer has written in the score and in the captions. Certainly, the character has a dark sex appeal… it can't be denied. Of course, his carnal desire for Tosca makes him hateful to the audience … but he reminds me of the Count of Luna, perhaps the only Verdi role which I could dramaturgically compare Scarpia to. It is always a question of unrequited love, and therefore of a deeply envious and unhappy man.
Vladimir Stoyanov | Rigoletto
This is the classic question that I am sure you are asked in every interview: are there still some characters – not only Verdi's – that, for one reason or another, you have not yet interpreted, and who represents your "dream in a drawer?" Or perhaps more than one, for that matter…
 I could say that I have played all the roles I ever dreamed of doing. Especially in recent years, Rigoletto has taken up a lot of space, which I consider the main role for the baritone voice, and not only for the vocal difficulties that the score presents, but above all for the character itself. Rigoletto allows you to explore, play and rediscover emotions every time you set foot on the stage. Then, as I said, I missed the Simon Boccanegra, which I would be happy to sing and add to my repertoire. Maybe … just maybe … a dream in a drawer would be to have the opportunity to sing Figaro in Il Barbiere di Siviglia. I think I could enjoy it and entertain the audience with this charming and hilarious character.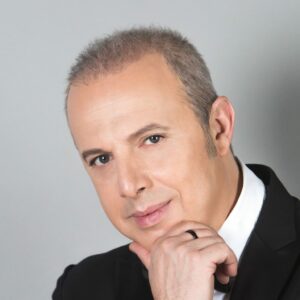 The pandemic, the end of which does not seem in sight yet, has had profound consequences on the world of opera, forcing theaters to close for extended periods, and also bringing out other ways of offering opera to the public, both recorded on video, and, above all, through live streaming. How do you think these now widespread methods can affect the future of opera, once the crisis has abated? Do you think the audience of the future will change their way of enjoying the theater and that streaming could become the dominant way of presenting opera? And what are the risks?
During the months of closure, opera houses tried not to stop and experimented with new ways, like the ones you mentioned. Initially, everyone thought it would be for a brief time, only a few months, but then the situation lasted longer than expected, and now it has been two years. To be honest, I cannot be able to answer your question with conviction and certainty. Sure, these types of experimental projects will also be needed to attract the new generations in terms of digitalization, but in my opinion, the theater is the place where a live show is done, and where we artists need to do it. I have witnessed opera shows on television, with directors proposing three-dimensional images, aiming to produce a "wow" effect. I, personally, missed that special "something" that only an evening at the theater can give. In my opinion, the place of choice for opera is in theater and live performances. It is an art that hides timeless treasures. It has withstood the passage of time and has come to us, to our society, marked by speed, provisionality, precariousness and fragmentation. It is a casket of beauty, of voices, costumes, vibrations of lights and emotions that touch the deepest chords of the human being. All this was first achieved in Italy – thanks to the geniality of composers such as Verdi, Puccini, and many others – where music has met the word and has become theater! Passion, tragedy, life, love, death, jealousy, misery, pain, humiliation, revenge, redemption, forgiveness … all the emotions that belong to the human being have been sublimated and described in opera by superior minds and souls, such as the composers I mentioned above. That is why it is difficult to answer the question. Sound is essentially a vibration.
Each thing, therefore, has its own vibration and its own sound as it is made up of infinitesimal particles in continuous vibration. But as far as classical music, and specifically opera, are concerned, it is of paramount importance that this phenomenon can occur in a theater, thanks to the live performance and thanks to the resonance! Anyone who has even the slightest knowledge of physics can understand that the phenomenon of resonance cannot be transmitted in a show through streaming. Therefore, this also answers the above question. Opera lives in the theater and has a sense of existing as a live show, performed with acoustic instruments and with a thrilled audience in the house to enjoy it.
Do you have a comment? You can post it in the space below. Facebook comments are NOT read by most of our reviewers.