Regisseur Filippo Crivelli: Milan, 27 March 1928 – Milan, 6 February 2022.
FILIPPO CRIVELLI, director
A few days ago, opera director Filippo Crivelli passed away in Milan. The news went virtually unnoticed in the mainstream media. But theater and especially opera fans are deeply moved by the demise of one of the last representatives of a group of not only legendary directors (such as Strehler, or Visconti, or Zeffirelli) but also of great professionals. And though he perhaps did not enjoy the same notoriety, he made an extraordinary contribution, in the second half of the last century, to a great era of opera. For this reason, our tribute to Filippo Crivelli will not have the characteristics of an obituary. Anyone who wishes to find out more about the professional history of Crivelli will find a great deal of information on the internet, including many videos on YouTube. But what is important to us, in these sad times, when the great masterpieces of the opera house are too often falling into the wrong hands, is to remember what – not so long ago – it meant to stage an opera.
Unfortunately, we only met Filippo Crivelli in person once, several years ago, during an interview. But having the good fortune to have a cordial relationship with someone who has been a friend of Crivelli's all his life, we asked him to write a personal testimonial of him for our readers.
Pasquale D'Ascola, now also an appreciated writer, was Crivelli's assistant for ten years. He also collaborated with other directors, including Strehler, and he was subsequently a director himself for another twenty years. Until recently, he was a teacher (now retired) of "Arte scenica" (stage performing art) at the Giuseppe Verdi Conservatory in Milan. He is therefore the right person to tell us how his teacher, mentor, and friend intended and practiced his profession (indeed, his art).
G. Verdi (1981) da Pavia #Edizione curata al massimo da Gianandrea Gavazzeni
Yes, as a private man, Pippo Crivelli matters as little as his own self mattered to him. He cared, and we should care, about his work, his way of working, which is/was him. The rest is "just a lot of talk and a badge" (as De Niro says to Costner in The Untouchables).
Because of his shy nature, Crivelli was not well known outside of Italy, and he was the polar opposite of a diva, unlike other stage directors. Like his beloved cats, he was lazy and never learned English. He knew French but did not like to speak it. Moreover, Nemo propheta in patria ("no man is a prophet in his own land"), and Italians are indifferent to their talents. They are excited by chefs, San Remo, footballers, and the Pope (said with all due respect). But they rarely give a damn about artists.
In his lengthy career, Pippo Crivelli navigated through all the entertainment genres, including TV and cinema, though he preferred the latter as a spectator. He was famous in the theater, however, and crossed over to opera and musical theater in its more literal sense: theatre with music. Many stage directors today think they are authors. But Crivelli knew that a director's work is similar to that of an illustrator of children's books: the author is Andersen, for example, while the illustrator brings his imagination to the viewer's freedom to imagine. Today, directors forget this essential function and its real peculiarity: the audience. Theater is a close relationship between stage and audience. Between performer and spectator. A sort of transference. I think Crivelli's approach as a director can be considered the way to do it. Full stop.
L'Elisir d'Amore , G.Donizetti, Teatro Carlo Felice.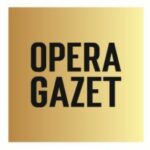 LA FILLE DU REGIMENT – Podles, Pratico, Kelly, Devia – La Scala, 1996 – HD, English subtitles
Pippo Crivelli embodied a long era, a theatrical world populated by geniuses, but En este mundo traidor where everything is betrayed, disconnected, and forgotten, where directors believe they all are all-mighty, appointed to tear apart plots. They undo what cannot be undone, as if Michelangelo's Tondo Doni or Velasquez's Las Meninas should be presented in an appealing way for young people: Which way? With glitters? Strobe lights? Smoke machine and tam-tam-tam background of Måneskin?
The Crivelli style should be taken not as a personal expression but as a decalogue in this treacherous world.
–
Everyone remembers the feeling Kubrick had for music in his own field. This musicality is a gift. It cannot be learned or taught. To have or not to have, to be or not to be. You must have music, and theater, inside you as a pure signifier (De Saussure's signifiant), not as ideological waste, an arzigogolo, a gibberish of "isms" – Freudiansm, Marxism, feminism, psychologism, historicism, youtooism.  Either you are a dancing star (F. Nietzsche, Thus spoke Zarathustra, part 1) or a lame dancer.
Crivelli came to rehearsals knowing the score by heart. He came having worked out a visual project with the set designer, but it was based on what he had listened to, and he integrated it with the visual associations he had by virtue of his immense artistic culture. He knew that for some singers costumes were more important than the scene, because they are a spell that fires the imagination of the actor/singer: a right glove, a vest, or a tricorn hat turn the sight into a vision. For this reason, Crivelli was careful to ensure that his cast members were perfectly fit in their costumes. The show resulted from a degree of improvisation on stage, built with music, with the libretto, by associations.
Roberto Bolle, Excelsior.
Crivelli knew very well that "character" was developed at rehearsals with patience and listening. Crivelli listened to and grasped the moments when the singer unconsciously became His Other: game over. He never said to a singer: This is the mission, the psychology, the backstory of your character; he knew well that no one can stick a role to anyone. This overestimated method was not a viable option because he knew it did not work with singers. In Opera (mainly) characters are the heritage of the oldest theatrical tradition, are stereotypes or masks: the hero, the king, the villain, the lady (the virgin or the offended), the servant.
Opera presents difficulties of a different nature. To be clear: The Ride of the Valkyries cannot be staged. To solve, not to overlap.
Crivelli spoke at length with the conductors, discussed the cuts, made kind suggestions, went to the musical rehearsals, right from the piano ones, where the conductor gets to work with the cast. And to the orchestral ones, too, where you understand the sounds and the timing, and realize whether, musically speaking, everything works. Then he worked with the singers. As mentioned, he did so without imposing anything; on the contrary, he did it with feline grace, letting his whole crew – even stagehands, make-up artists, and props – become absorbed by the show's mood, but in a kind of absent-minded way. He was always attentive to his task: organize the scenic matter, the masses, the relationships, the perspective, the "you-enter-left-you-right", the actions when and if necessary. A few times, he got angry. But then he always laughed. He knew we all are poor players.
Marina Boagno & Pasquale D'Ascola
11/02/2022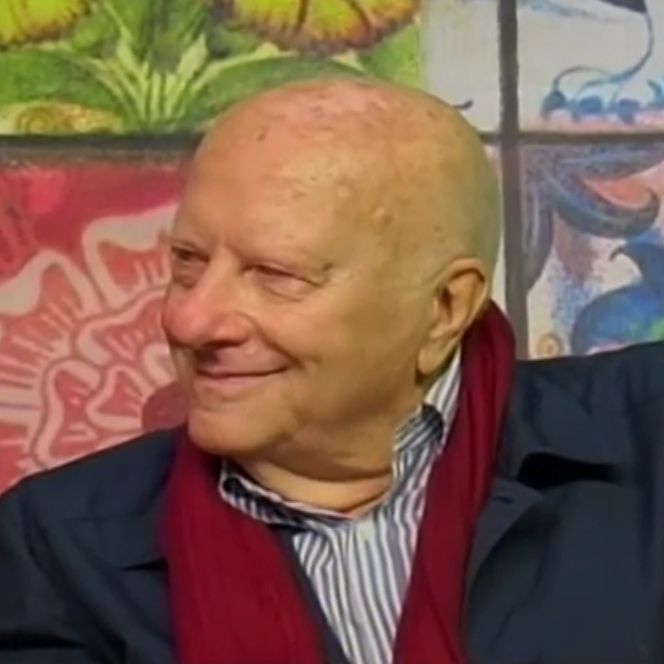 Do you have a comment? You can post it in the space below. Facebook comments are NOT read by most of our reviewers.